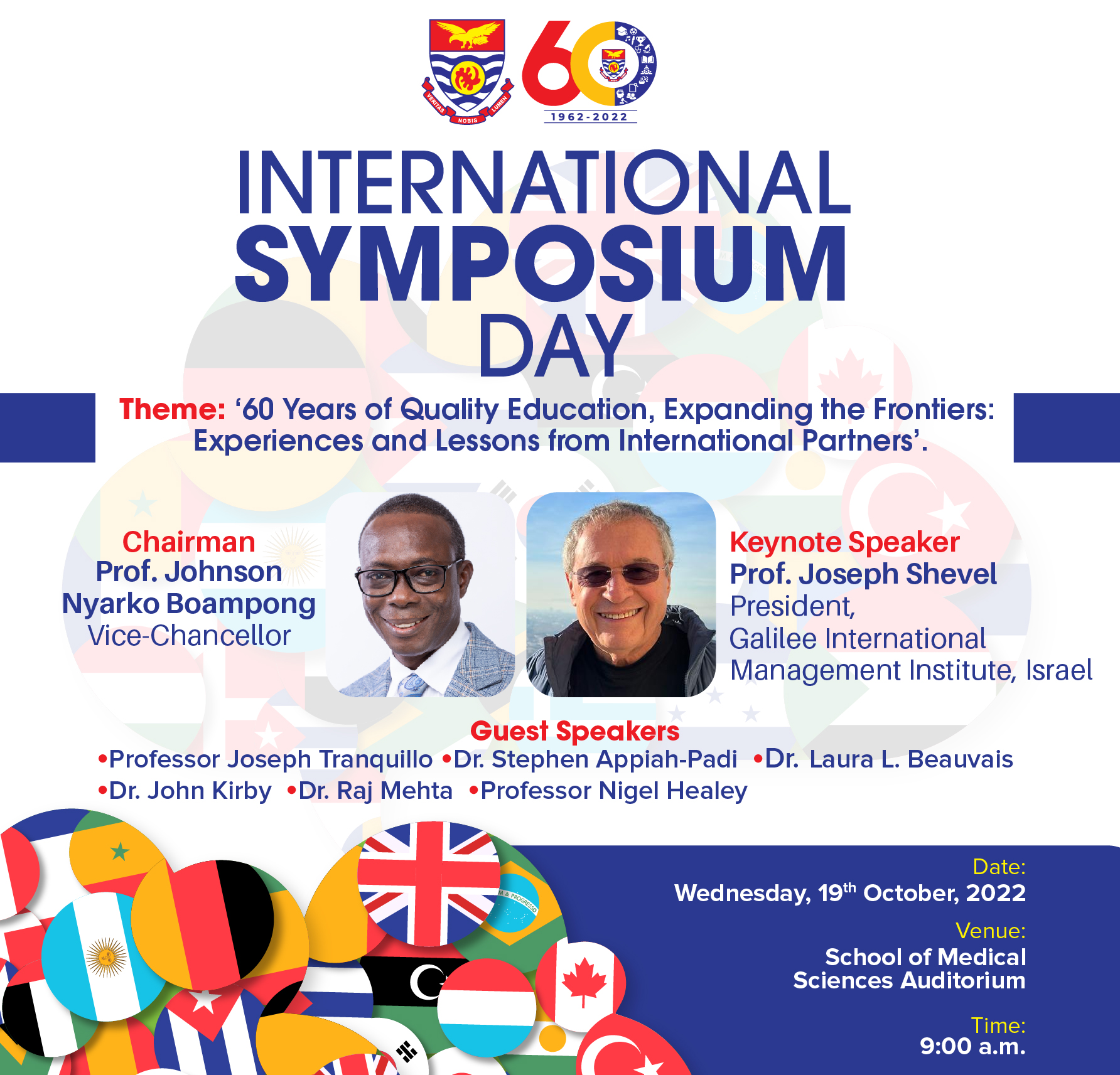 As part of the UCC @ 60 celebrations, the University of Cape Coast is organising an International Symposium on the theme: '60 Years of Quality Education, Expanding the Frontiers: Experiences and Lessons from International Partners'.
There will be Guest Speakers from some of UCC's international partners from the United States of America, Ireland, and India. The Keynote Address is delivered by Prof. Joseph Shevel, President of the Galilee International Management Institute, Israel.
The Vice-Chancellor, Professor Joseph Nyarko Boampong, will chair the occasion.
The details are as follows:
Date: Wednesday, 19th October, 2022
Time: 9:00am
Venue: School of Medical Sciences Auditorium, UCC
All members of the University community are invited.